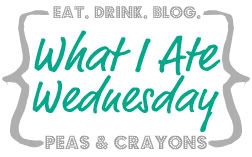 LINK
So this is a little bit of what I've been eating. Because I'm on the Jamie Eason's Live Fit Plan I've been eating a lot and a lot of its been repetitive so this is should give you the general idea!
Meatloaf with Brown Rice and Green Beans- I also had a salad on the side!
Banana Protein Muffins
Turkey Muffins, Sweet Potatoes and Fresh Green Beans
Grilled Chicken, Rice Cakes and steamed veggies!
Mexican Salad- with salsa and turkey muffins and some cheddar. SOOOO YUMMY!
Typical breakfast. Ezekial Bread Egg whites and a small banana!
I'm loving these protein bars! They taste like a candy bar! AND they have fiber!


There you have it! A little taste! Lots of yummy protein, healthy starches and veggies! :)